Hellooooo blog world.
I've had quite the exciting time this past week. It's so funny how situations just kind of fall into your lap and it's even funnier while you're in another country! But this is where that "yes" factor comes in play.
I may have said this once, but I will say it again to prove my point: you should do as many things as you can while you're abroad. Try weird food, visit exotic places, meet people and see as much as you can (just be smart about it). I'd like to think I've always had this quality about me, but I enhanced it upon coming to London. Here's how:
I recently befriended a Londoner who has shown me the "behind the scenes" of the city. He has taken me to hole-in-the-wall restaurants, underground party venues, cute neighborhoods where tourists are no where to be seen, and then some. This kind of sight-seeing only happens when you meet young people from the place you are visiting. Don't get me wrong, you should definitely not talk to as many strangers as you can to try to achieve some sort of exclusive experience, but if you are traveling in a hostel or meeting people through a social event, definitely try to do as much as you can. Just this past weekend my very own London tour guide put me and a few of my new study abroad friends on a guest list to attend a Vans party in South Bank. Yes, Vans, that shoe brand Americans know and love. It was amazing – this place had a dance floor, indoor skatepark, several exhibition rooms, a cinema, and a cafe. Us random American students mingled with London skaters and artists for a night and became one with the scene.
Additionally, seeing areas that aren't typically crowded with tourists is both a refreshing and exciting experience. My flatmates and I were fortunate enough to be housed in Notting Hill which is about a fifteen minute tube ride into central London. Our area is full of families, quiet parks, quaint houses and a proper English vibe. Visiting areas outside of London is an interesting way to soak in that European lifestyle without the fear of getting pick-pocketed or waiting in long lines. And just the other morning I got breakfast with a couple of my new English friends at a random restaurant almost an hour away from my flat in Notting Hill. Although that's a small detail in my massive abroad experience, I'm a believer in enjoying the little memories as much as the big ones.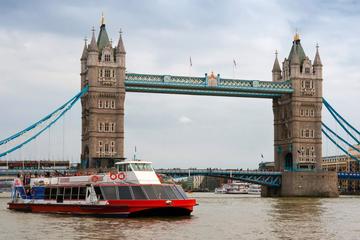 So, my future abroadians, my advice to you is to soak up the little things. Make a quiet dinner with your flatmates and play card games. Take a stroll in Hyde Park or get off at the wrong tube stop. Don't worry about packing in all of the "Top Ten Things to do in London" but maybe make your own list. I would call mine, "Random Things I've Done in London that Most Tourists Would Not Do but You Should Because it was Fun and Unlike Anything I've Ever Done Back in Arizona." Eh, maybe that's too long…
Katie x